CELEBRATE AND SHARE
Mom 365 offers in-hospital photography of newborns and their families, product sampling and an online community. But there was no compelling reason for moms to stay connected with the brand once they left the hospital. BrownDirect determined that moms want to celebrate and share the whole journey of motherhood—not just birth.
SOLUTIONS
Brand Strategy & Design
Digital Marketing
Print Collateral
Direct Marketing
Web Design & Development
Tradeshow Design
Video
CREATING AND ESTABLISHING THE BRAND
The largest newborn photography company needed a brand overhaul – from the overall positioning to messaging and design. Brown Direct rebranded the company and developed a strategy and compelling tagline, "Share the love," positioning the new Mom365 as a creative and engaging resource that celebrates mom's journey. Now the brand is the source of meaningful connections, a supportive community, helpful tips and information, valuable offers and more.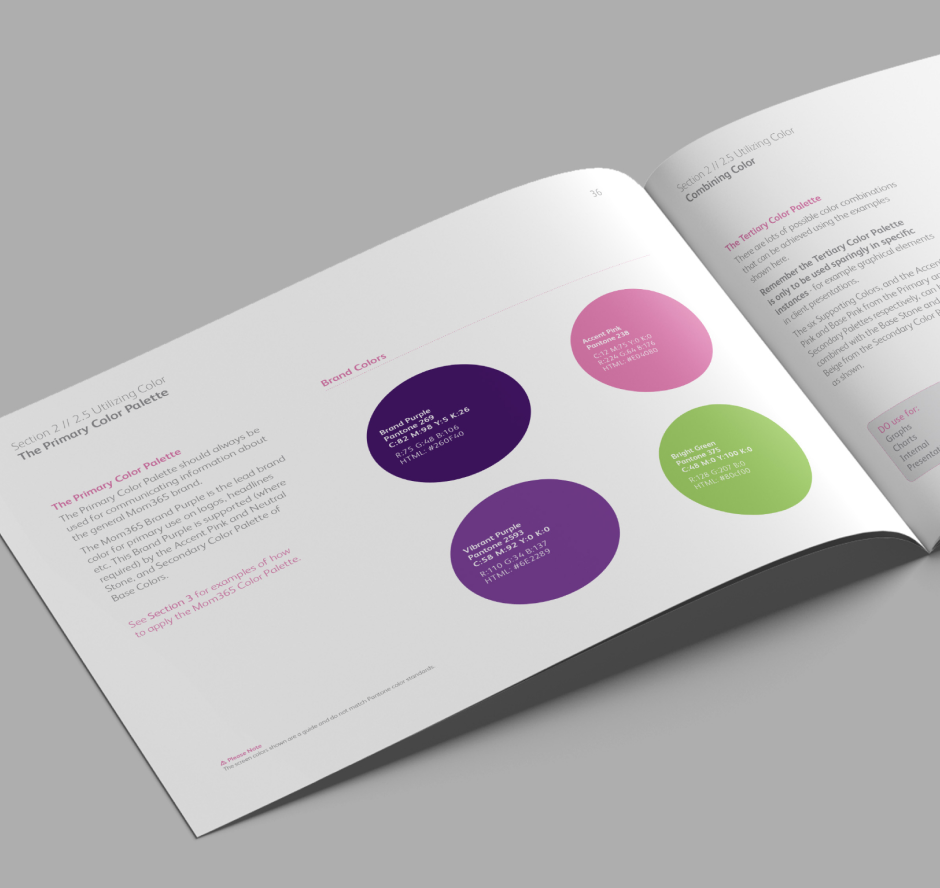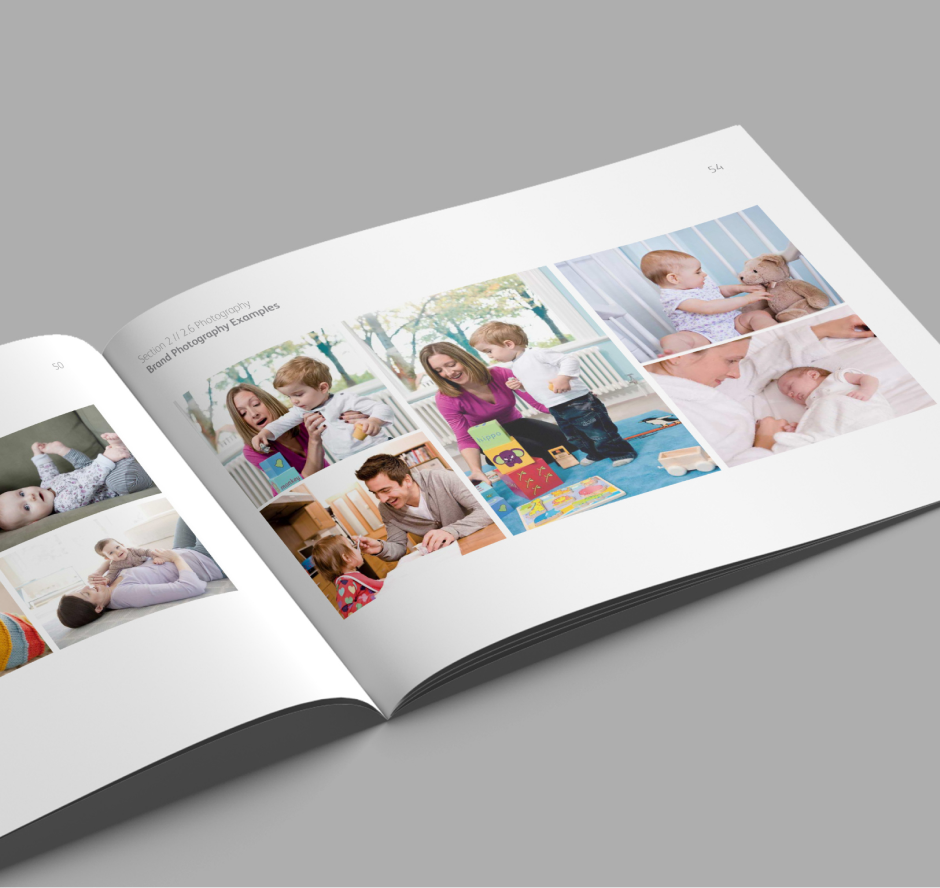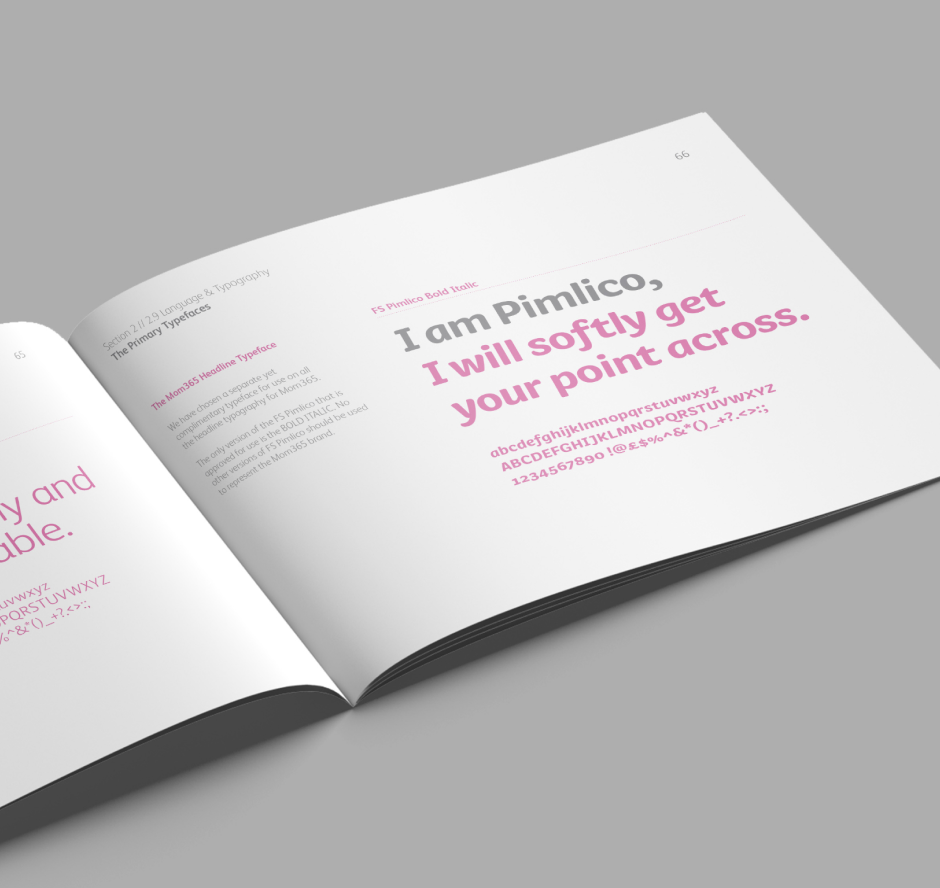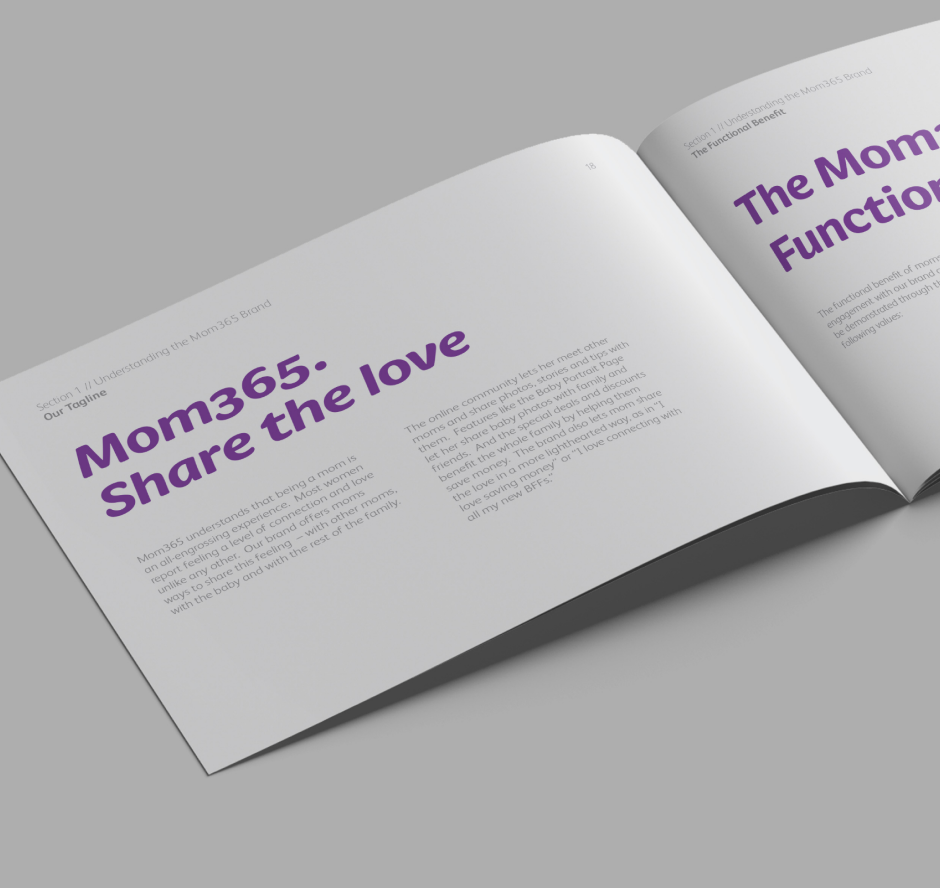 SHARING THE LOVE
Candid and unexpected photography selections, an upbeat color palette and playful graphics present an energetic brand that helps moms celebrate their journey for as long as they want – with amazing photography, a community of other moms, big savings on baby products and more. We kept copy light to make photos dominant, creating warmth and emotion in a contemporary way.
EXTENDING THE MESSAGE
BrownDirect revamped all of Mom365's materials – from business cards to trade show booths and everything in between — to make them consistent and compelling. It's the only way to truly redefine a brand and build trust with consumers and within the company. By touching every single part of what stands for Mom365, we make the experience seamless and begin creating bonds that can last for years.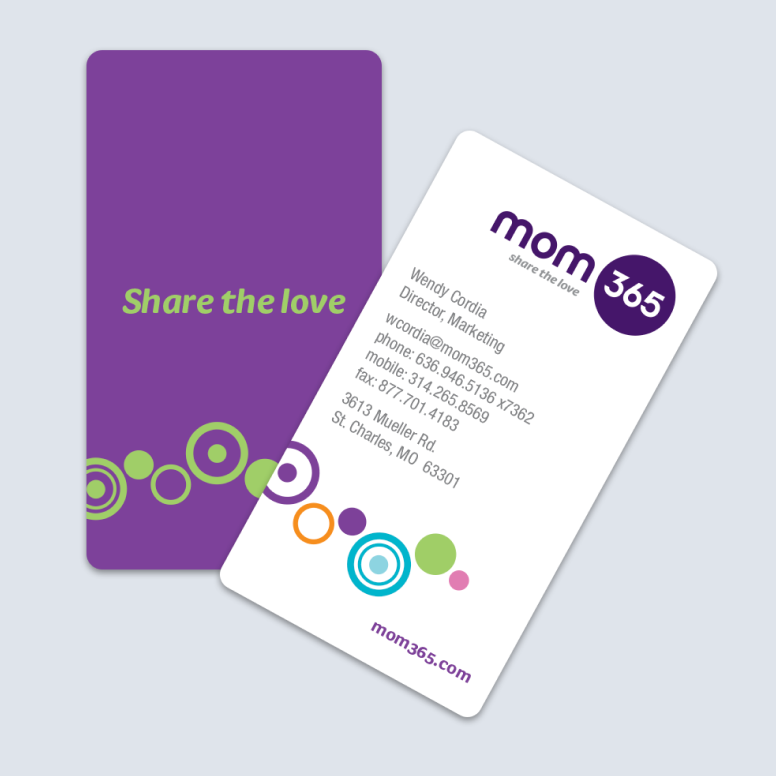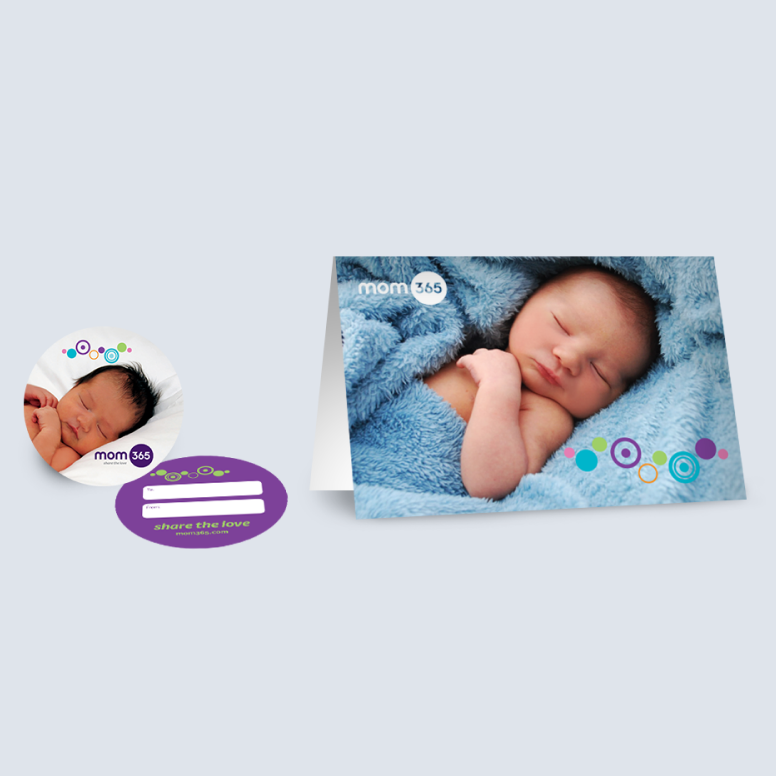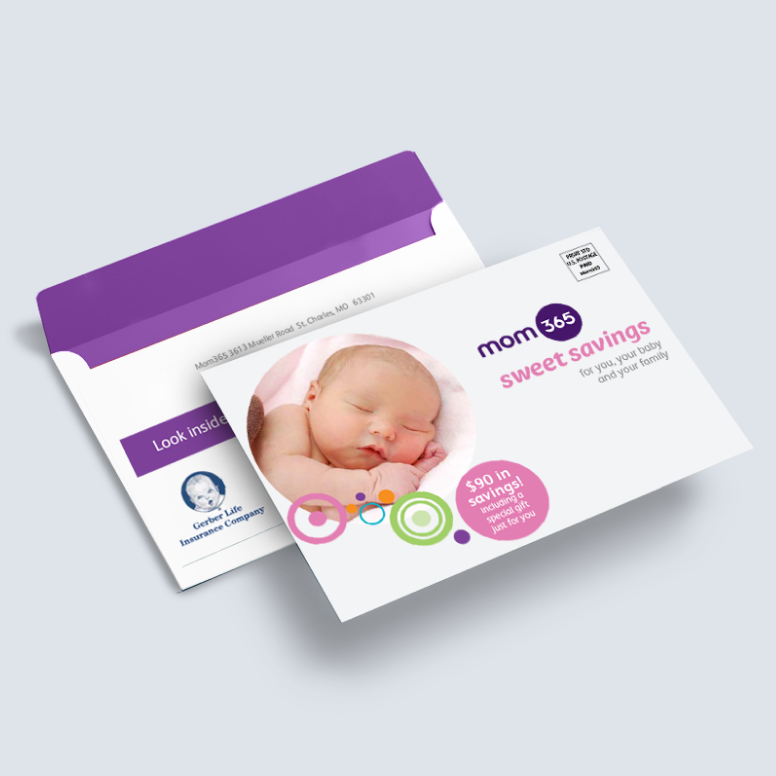 DIGITAL CAMPAIGNS
In an effort to build a relationship with new moms, Mom365 had a panel called 'Mom Speaks' that encouraged new moms to become part of the Mom365 community. Brown Direct redesigned the Mom Speaks communications to reflect the new branding and inspired moms to be an active member by participating in surveys, reviewing products and engaging more with new moms.
DIGITAL & PRINT CATALOGS
Mom365 wanted to develop a photographer sales tool strategy and plan that would positively impact current photo "get in the hospital room" sessions. We leveraged tablet technology at bedside to present photography and the complete product line (birth announcements, keepsakes, digital images and more) to new moms. Depending upon the new moms language preference, multi lingual options were created including Spanish, Arabic, Russian, Korean, Chinese Mandarin and more.
Brown Direct redesigned the Mom365 print catalog to reflect the new branding/look and feel and provide the complete Mom365 product line for new moms.
VIDEOS
In order to bring the Mom365 brand to life, Brown Direct created a series of videos targeting Hospital Partners/Hospital Sales Team and Mom365 Employees to educate them on the new branding and the Mom365 offering. We also created a Hospital video loop targeting new moms and extended family members encouraging them to contact a Mom365 photographer.
HOSPITAL SIGNAGE
We created designs for in-hospital display to give new moms information about Mom365 newborn photography services offered at her hospital and to encourage her to become an active member of the Mom365 community.